Non Destructive Inspection

Eddy Current & Ultrasonic equipment


EDDY CURRENT TESTING METHOD
Widely used in metallurgical, automotive and aerospace industries Eddy Current testing method is one of many electromagnetic testing methods used in Non Destructive Testing (NDT) that use electromagnetic induction to detect and characterize surface and sub-surface flaws in conductive materials."
Eddy current testing equipment thus can be used for a variety of applications such as cracks detection (discontinuities), measurement of metal thickness, detection of metal thinning due to corrosion and erosion, determination of coating thickness, and the measurement of electrical conductivity and magnetic permeability. Eddy Current testing inspection is an excellent method for detecting surface and near surface defects when the probable defect location and orientation is well known.
Some examples of applications :
Inspection of welded rolled tubes, bar, wire

Heat treatment, hardness, coating verification and measurement

Sorting of steel grades and alloys

Conductivity measurement on plate
Our Eddy Current inspection systems are comprizing of of Eddy Current instrument for automatic in line inspection of tubes, pipes, bars, wires, cables (in Automotive, Aerospace, Steel and Nuclear industry), eddy current rotating systems such as rotating head for detection of longitudinal defects, magnetizing units for inspection of short defects by encircling coils , sectorial magnetizing unit deduced to weld inspection and also support coil for nonferrous metals.
Our goal is to develop and create performing solutions to improve safety, efficiency and profitability of our customers. We are also always willing to improve the performances of our equipment and systems.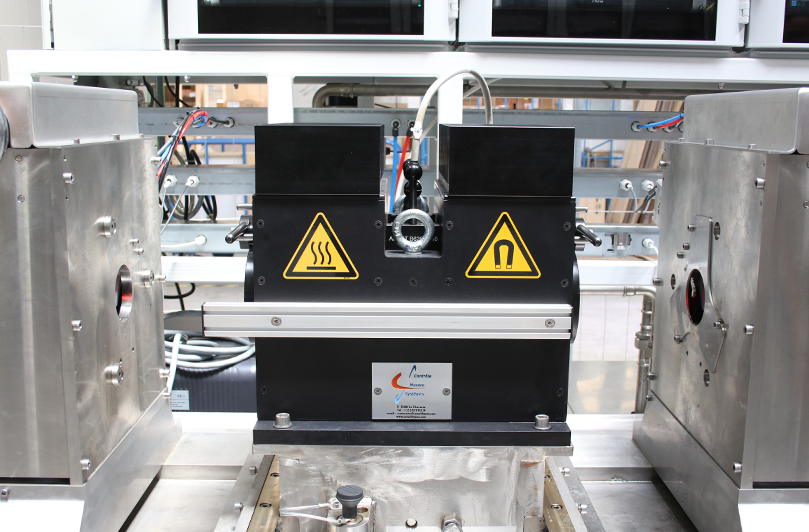 CMS provides Non Destructive Testing solutions for all defects detection

      PRODUCTS :

Conductivity measurement on aluminium plates - NDT Solutions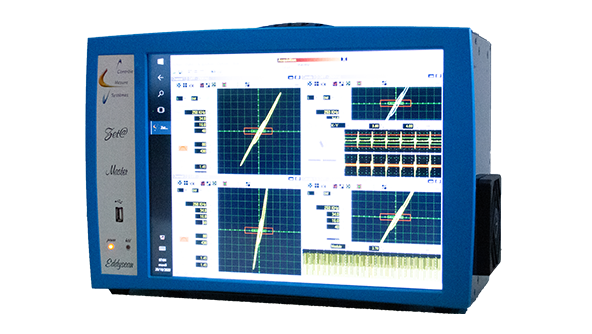 Zet@Master : quality and process control for defects detection
Zet@Master is a powerful stand alone Eddy Current instrument with multi channel and multi frequency capability. It allows the connection of several EC systems with only one unit to work in all configurations, in line or off line.- It is used for flaws detection on tubes (welded or not), wires, bars, strip and automotive parts, made of austenitic, ferrous and non ferrous steel metal. – Can be used also for heat treatment verification, exchanger tubes inspection, and many other requirements. – As a versatible instrument, ZetaMaster is available in different versions : blind, rackable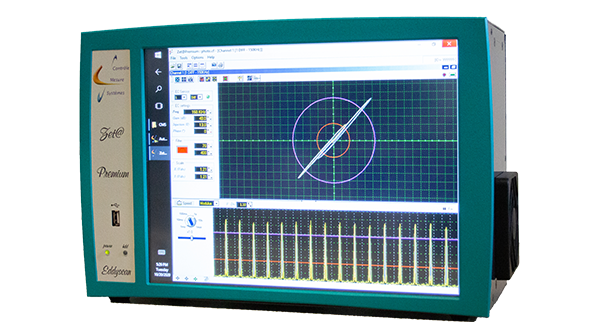 Zet@Premium : for flaws detection and material sorting
Zet@Premium is a complete and compact Eddy Current instrument, perfectly fitted in flaws detection on tubes, wires, bars, automotive parts made of austenitic, ferrous and non ferrous steel metal. Thanks to its options (second channel, production software, density factor…), and built in different versions, Zet@Premium is an easy-to-use instrument with all necessary functions which cover the most usual applications and can works in all conditions, on or off line.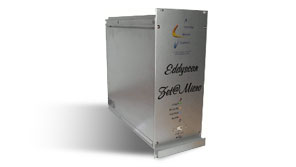 Zet@Micro : the most economical tester of the range
Zet@Micro is a stand alone Eddy Current device with latest digital electronic technology for automatic high resolution, one or two channels, on line or off line. It is intended in flaws detection in austenitic, ferrous and non-ferrous steel metal and material sorting.
It provides all necessary functions for most standard applications and can be adapted to all customers' configurations.
Thanks to its USB ports, its connected directly to a standart computer.

   Production software
The friendly and easy to use production software developed by CMS, allows to obtain accurate informations on defects detection on long and short products
   Acquisition and recordviewer
The acquisition and recordviewer developed by our engineer allows to store acquisition and to analyze acquired data.
   Probus software
Probus is a supervision software which collect informations provided by NDT equipment and process these data.
The Probus application is designed to be integrated as a quality control tool in the customer's production line.
It's main purpose is to collect informations provided by N.D.T equipment, in order to display signals and create inspection reports
   Customized softwares
Customized softwares are developed by our engineers in partnership with our customer in accordance with their needs.. Some examples are : hot rod inspection, conductivity measurement, rail inspection with profile measurement …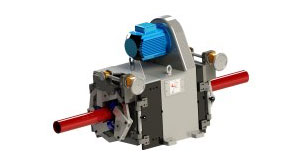 Eddy current rotating head RotoETscan
is intended for longitudinal defects detection
CMS is offering a large range of rotating heads, for longitudinal defects detection in wires, tubes and, bars
With six different sizes (products diameters from 1 up to 220 mm), CMS rotating heads are adaptable to any production line.
Can be associated with inserts and input and output centering devices, for guiding the product on the rotating head (from 4 mm product diameter)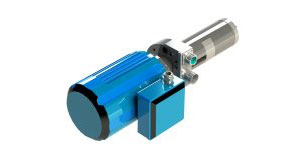 Eddy current rotating systems
are designed for internal and external defects detection
Managed by powerful Eddy Current instrument (Zet@Master and / or Zet@Premium), and connected to special probes, CMS internal rotating system (4 or 8 channels) allows to inspect internal and external defects in different applications such as : – Boring inspection – Internal tubes inspection – Surface bars inspection – Rail inspection
It can be mounted on a mechanical frame for in-line inspection.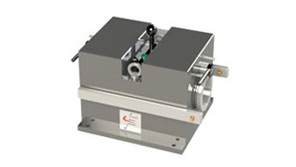 Eddy Current magnetizing units
allow short and transverse defects detection
Large range of monobloc and opening magnetizing units, for ferromagnetic products such as tubes, bars, wires, and pipes inspection for products from 1 up to 230 mm diameter. Inserts, guide sleeves and adaptators allow to adapt the size of the magnetizing unit to the product range. Opening version is intended for wires inspection to avoid cutting product.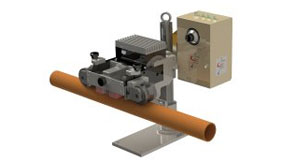 Eddy Current sectorial magnetizing units
are developed for weld inspection
Sectorial magnetizing unit is intended for small defects detection in tubes and bars weld area such as holes or cracks, open or disrupted weld.
It can inspect products from 5 up to 300mm diameter.
It allows detecting also long defects, essentially for rolled welded tubes, and inspecting multiple lines simultaneously using one Eddy Current equipment (up to 4 lines).
An other kind of application can be for rails inspection to inspect the head and the base of the rail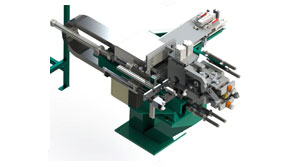 Eddy Current specific systems
are designed and developed for defects detection
CMS designs and develops custom tailored systems in accordance with specific customers applications such as continuous cast strip inspection for slug production, head checking on rail, inspection of gun barrels, control bench for inspection of part in rotation, rotating gun for thread and bore inspection, and more …
EDDY CURRENT PROBES AND COILS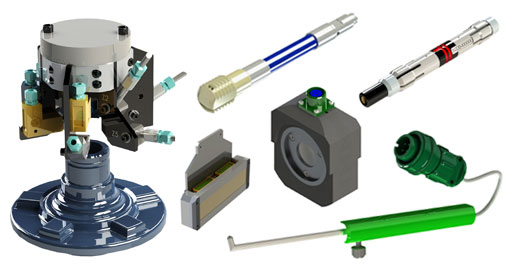 CMS designs and manufactures standard and customized probes and coils. Six families as been developed by CMS, for all kind of applications. :
Encircling
Internal
Pencil
Rotating
Array probes
Special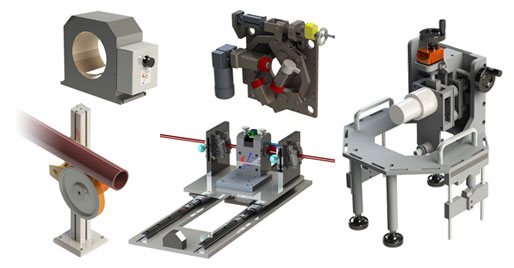 CMS provides a large range of accessories. Associated with Eddy Current instruments, accessories allow complete inspection of the products.
Demagnetizing units
Axis table
Pusher puller
Centering devices
Rotating gun
Pinch rolls
ENGINEERING AND TURNKEY SYSTEMS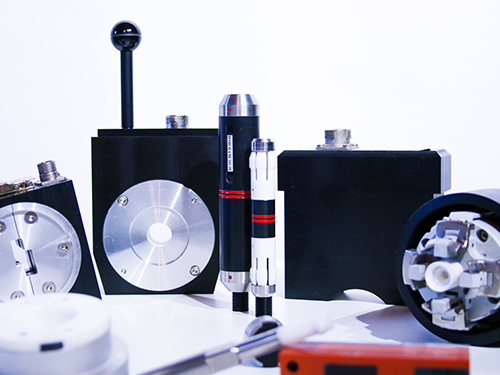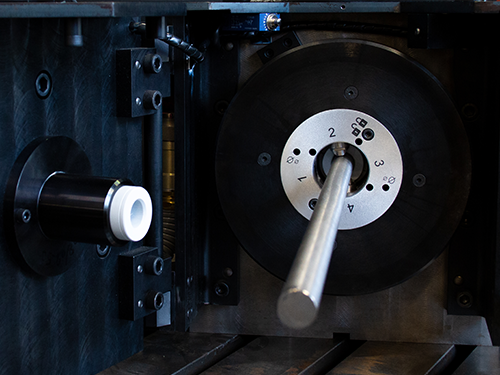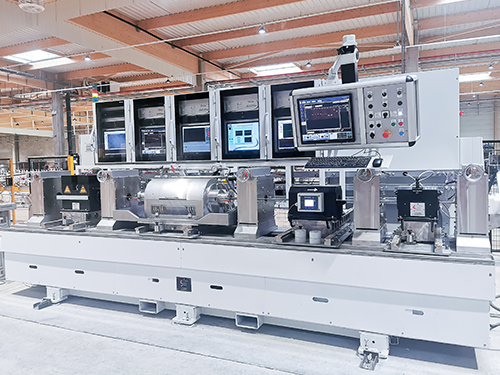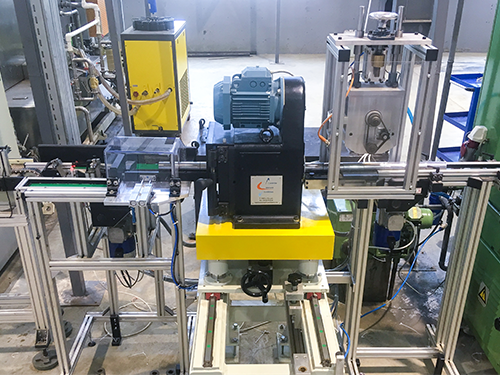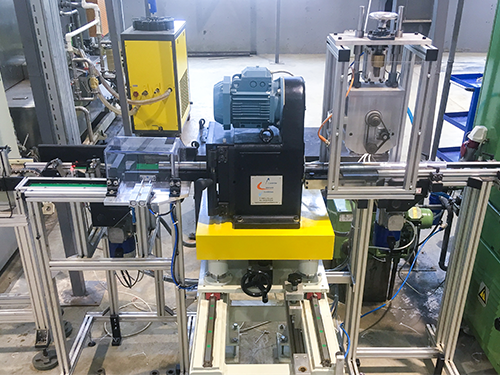 Design, planning, manufacture, installation and commissioning
With its great experience and its known how, CMS can provide complete turnkey systems, a combination of mechanics , Eddy Current technology in Steel, Automotive, Rail, Aerospace and Nuclear industries such as : conductivity measurement on aluminium plates, multi lines tube inspection, continuous cast strip inspection, testing of rods, full body inspection on cylindrical products….

Through its products and its remote assistance, Contrôle Mesure Systèmes provides, all over the world, quality and productivity NDT solutions for industrial applications in non destructive testing