Non Destructive Inspection

Eddy Current & Ultrasonic equipment


EDDY CURRENT TESTING METHOD
Widely used in automotive, aerospace, nuclear and metal industries, Eddy Current inspection is one of many electromagnetic methods used in Non-destructive Testing (NDT). It uses electromagnetic induction to detect and characterize surface and subsurface flaws in conductive materials.
Eddy Current testing equipment can be used for applications such as cracks detection (discontinuities), measurement of the metal and coating thicknesses, detection of corrosion and erosion, or the electrical conductivity and magnetic permeability measurements. Eddy Current inspection is an excellent method for detecting surface and near surface flaws.
Some examples of applications :
Inspection of welded tube, bar, wire

Heat treatment, hardness, coating verification and measurement

Sorting of steel grades and alloys

Conductivity measurement on plate
Our systems are using Eddy Current instruments for automatic in-line inspection of tubes, pipes, bars, wires, cables (in Automotive, Aerospace, Nuclear and Metal industry). Eddy Current rotating systems such as rotating heads are used for longitudinal defects detection, magnetizing units and encircling coils for short flaws detection, sectorial magnetizing units are dedicated to weld inspection, and coil' supports for nonferrous materials.
Our goal is to develop and create performing solutions to improve safety, efficiency and profitability of our customers. We are constantly researching and improving the performances of our equipment and systems.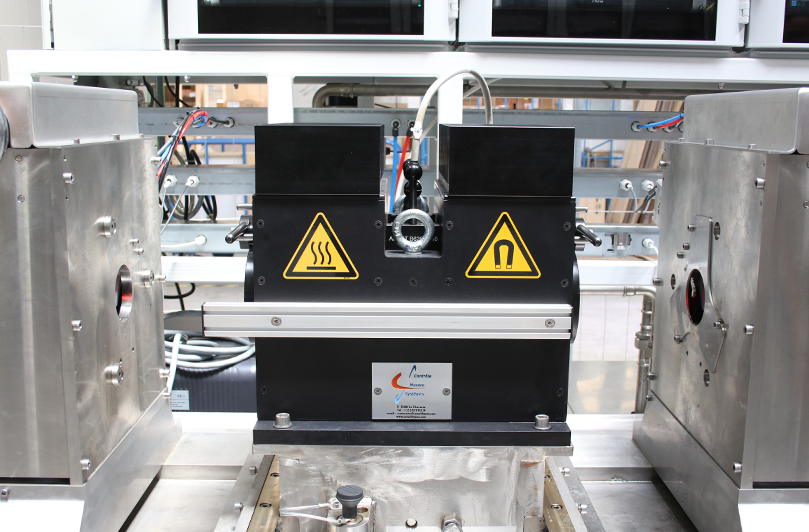 CMS provides Non-destructive Testing solutions for any defect detection

      PRODUCTS :

Conductivity measurement on aluminum plates - NDT Solutions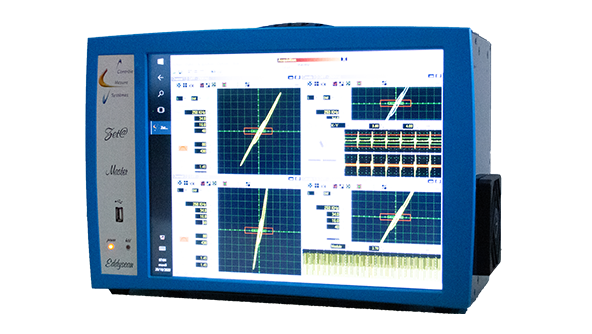 Zet@Master : highest performance for limitless inspection
Zet@Master is our most powerful Eddy Current instrument, with multi-channel (up to 32) and multi-frequency capability. This stand-alone unit can handle the signal treatment of several Eddy Current systems simultaneously, and works in all configurations, in-line or off-line. It is used for flaws detection on tubes (welded or seamless), wires, bars, strips, automotive parts, whether the material is ferrous or not. It can also be used for heat treatment verification, exchanger tubes inspection, and many other applications. The Zet@Master is available in a rack-mount version as well, and comes with our Production software.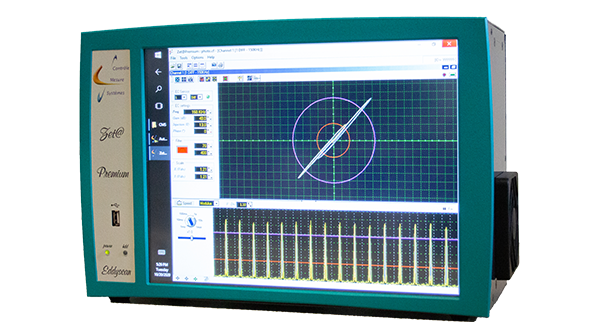 Zet@Premium : for flaw detection and material sorting
Zet@Premium is an advanced and compact Eddy Current instrument, perfectly fitted for flaw detection on tubes, wires, bars, automotive parts made of ferrous and non ferrous metals. The various options (addition of a second channel, a production software, density factor…) and built-in versions available are making it highly customizable. It can be used both in-line or off-line. Zet@Premium is a user friendly instrument with all the necessary functions to cover most applications.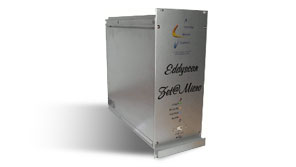 Zet@Micro : our most economical Eddy Current instrument
Zet@Micro is a high technology mono channel stand-alone device, able to work both in-line or off-line. This instrument is used for flaw detection in ferrous and non-ferrous metals and Material Sorting inspections.
It provides all the necessary functions for most standard applications and can be adapted to any customers' configurations.
A second channel, in absolute mode, can be added upon request.
The Zet@Micro is easily connected to a standard computer via a USB port.

   Production software
This user friendly software has been developed by CMS to gather accurate information on defect detection for long and short products.
It can display the signals, collect and process the resulting data, create and record individual or batch inspection reports, and bring up useful productivity statistics.
   Acquisition and recordviewer
It has been created to record and store acquisitions for future review and post processing. The software allows to select specific portion of the signal to study it.
All the Eddy Current settings used during recording can be modified to improve the defect detection, check the influence of a filter, or perform any other post processing analysis.
   Probus software
Probus is a supervision software collecting information provided by various NDT equipment and process their data.
It is designed to be integrated as a quality control tool directly on the customer's production line, to collect and display the signals of all the connected NDT instruments.
This supervision software is able to analyze the data, to communicate with the line to make a sorting decision, and to produce detailed inspection reports.
   Customized software
Since we are developing all our software in-house, our engineers can create and customize them to fulfill every needs.
Here are some examples of existing applications we have developed a specific software for: hot rod inspection, conductivity measurement, rail inspection with profile measurement, heat exchanger tubes mapping, …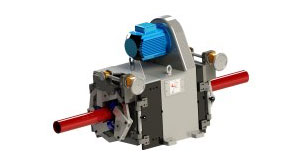 Eddy current rotating head RotoETscan
for longitudinal defects detection
CMS is offering a wide range of rotating heads, for longitudinal defect detection in wires, tubes, and bars. Six different sizes are available for products diameters from 0.8 to 220 mm.
The high rotational speed and contactless signal transmission from 2 or 4 channels allow a very fast and performing inspection (up to 6m/s). Inserts and centering devices can be added for accurate product guidance through the rotating head.
The customizable fine-tuning of CMS RotoETscan makes them the perfect choice for any production line.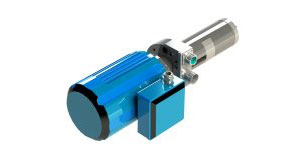 Eddy current rotating systems
are designed for internal and external defect detection
Managed by a powerful Eddy Current instrument (Zet@Master and/or Zet@Premium) and connected to special probes, CMS internal rotating system (4 or 8 channels) allows to inspect internal and external defects in different applications such as: boring, threads, internal tube surface, rail, bar surface inspections, …
Exist in manual version or can be mounted on a mechanical frame for in-line inspection.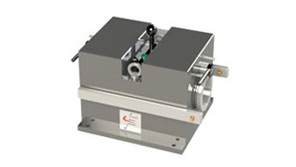 Eddy Current magnetizing units
for short and transverse defect detection
A wide range of magnetizing units were developed to control ferromagnetic products such as tubes, bars, wires, and pipes from 1 to 230mm diameter.
These units can be either monobloc (standard) or opening to allow in-line and off-line inspections without cutting a continuous product. Inserts, guide sleeves and adaptors can be added to quickly and accurately match the size of a new product.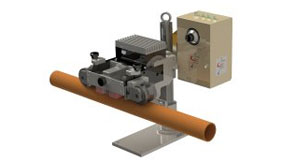 Eddy Current sectorial magnetizing units
are developed for weld inspection
This system produces magnetic saturation concentrated in the weld area.
It is dedicated to small defect detection such as holes, cracks, open or disrupted weld in tubes and bars. Exists for products from 5 to 300mm diameter.
The sectorial magnetic unit is adapted to other applications such as head and base checking of rails.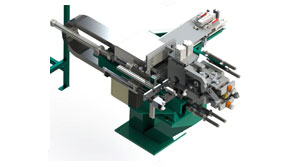 Eddy Current specific systems
are designed and developed for custom applications
CMS is handling every steps of a project in-house. This full control over the production chain enables us to design and develop specific systems according to customers applications.
Here are some examples: a continuous cast strip inspection for slugs production, head checking on rails, inspection of gun barrels, control bench for inspection of solids of revolution, a rotating gun for internal and external threads inspection, etc…
EDDY CURRENT PROBES AND COILS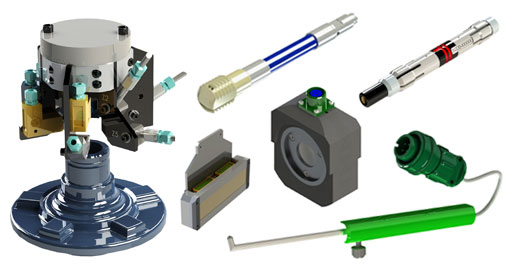 CMS designs and manufactures standard and custom probes and coils. Six families have been developed for all kind of applications:
Encircling
Internal
Pencil
Rotating
Array probes
Special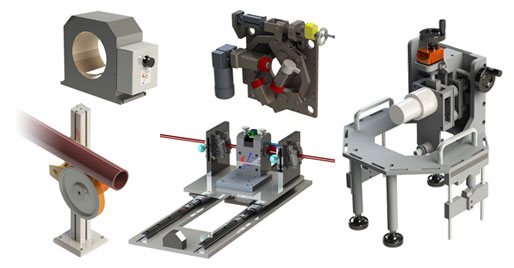 CMS provides a large range of accessories to combine with Eddy Current instruments to conduct thorough and accurate product inspection:
Demagnetizing unit
2 axis table
Pusher puller
Centering devices
Rotating gun
Pinch rolls
ENGINEERING AND TURNKEY SYSTEMS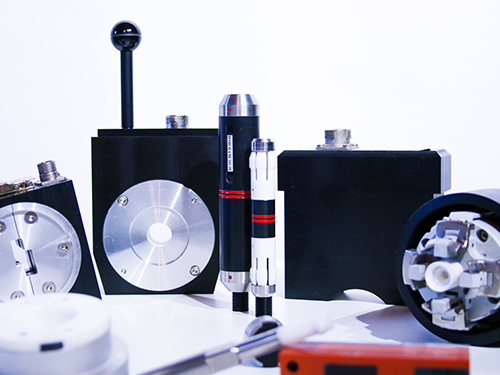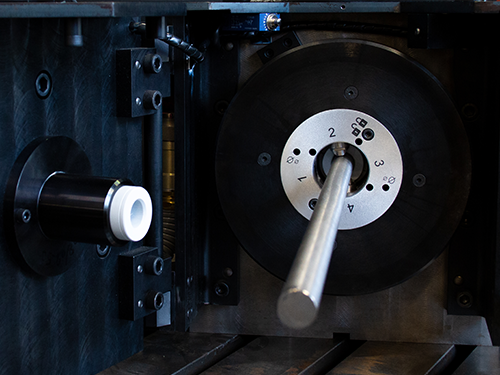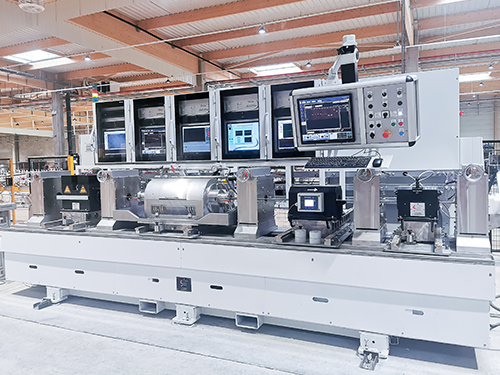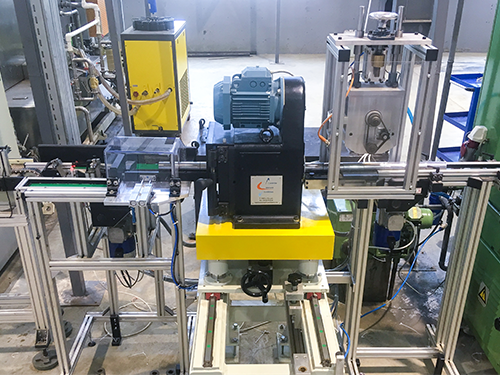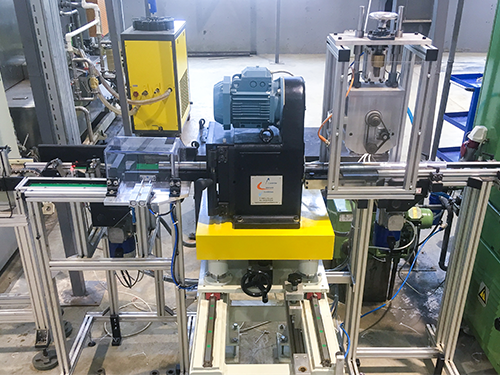 Designing, planning, manufacturing, installing and setting up
With almost 35 years of experience, CMS gathered extensive knowledge in Eddy Current testing. Our expertise in both mechanical and electrical design allow us to provide customized turnkey systems for the Medical, Automotive, Rail, Aerospace, Nuclear or Metal industries.

Some examples are: conductivity measurement on aluminum plates, multi-line tube inspection, continuous cast strip inspection, testing of rods, full body inspection on cylindrical products, combined control bench using both ET and UT methods, and many more !

With a 30-year expertise in Eddy Current and Ultrasonic inspections, CONTROLES MESURE SYSTEMES provides high quality Non-destructive Testing solutions for industrial applications all over the world.