Through its products and its remote assistance, Contrôle Mesure Systèmes provides, all over the world, quality and productivity NDT solutions for industrial applications in non destructive testing
Non Destructive Inspection

Eddy Current & Ultrasonic equipment


CONTRÔLE MESURE SYSTÈMES : ABOUT US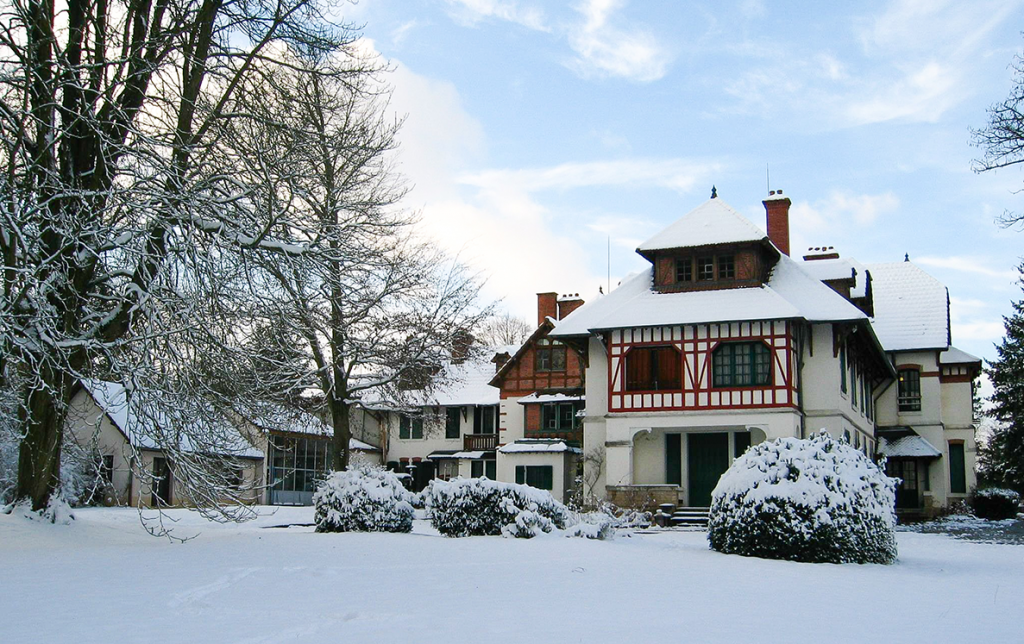 Controle Mesure Systemes SAS (CMS) is a leading manufacturer of NDT equipment and NDT systems. We design, develop and manufacture a complete range of NDT equipment for Eddy Current and Ultrasonic inspection. Our goal is to provide performing turnkey solutions aimed to improve safety, efficiency and profitability of our customers. We are also always willing to improve the performances of our NDT equipment and machines.
With our staff, composed of Engineers in Software, Mechanics and Electronics, we invest and develop new technologies to meet customer's quality requirements, which are more and more demanding : new electronics and software (Zet@ range), rotating heads (ET and UT which are able to turn around the part at high speeds), complete turnkey systems with associated mechanics. In addition, we operate a laboratory for design and manufacture of standard or special probes and coils on requirement.
Founded in 1988, CMS is a private and independent company based in Burgundy in its own building of 2500 m².
CMS continuously invest in R&D to design, develop and improve its range of NDT equipment and offering new solutions and products to it's customers. CMS is involved together with partners, in European and Worldwide R&D programs intended to develop new technologies. Worldwide prestigious manufacturers in Steel, Automotive & Rail, Aerospace, Nuclear industries are using CMS products, because of their quality, reliability and support provided by us. By understanding the requierements of our customers and by the partnership with them, we are always willing to develop and improve the performances of our NDT equipments. Thanks to network agents, we are working in Europe (Italy, Spain, Czech Republic, Russia Turkey …) in Asia (China, Korea, India, Thailand…) South America (Brazil) …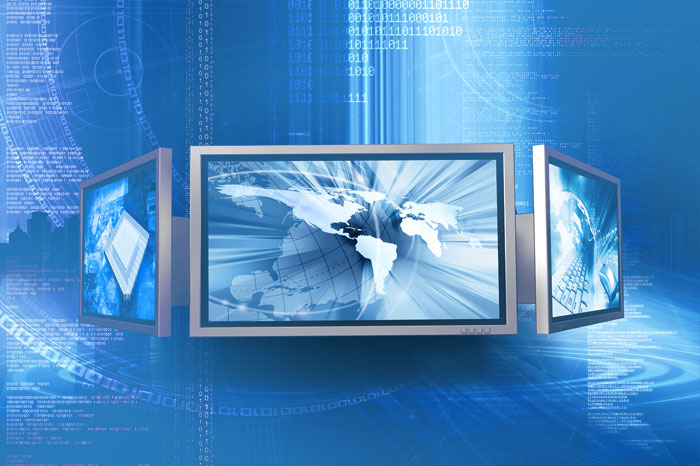 CMS at a glance :
More than 1000 eddy current NDT equipments provided all over the world
More than 30 immersion tanks in France for aerospace industry bearing the approval of GE, R-R,andPratt & Whitney
More than 50 ultrasonic instruments in France for aerospce and automotive industry
Fully integrated systems including mechanics, UT and ET for Metal industry (tubes, pipes, bars…)
Commercial and technical representation in more than 15 countries
More than 10 R&D projects, national and European
The major worldwide customers are trusting in CMS and are working together with it in partnership.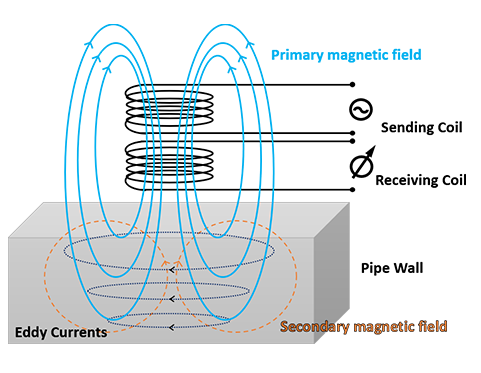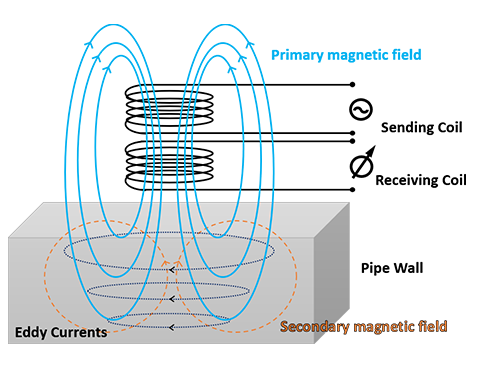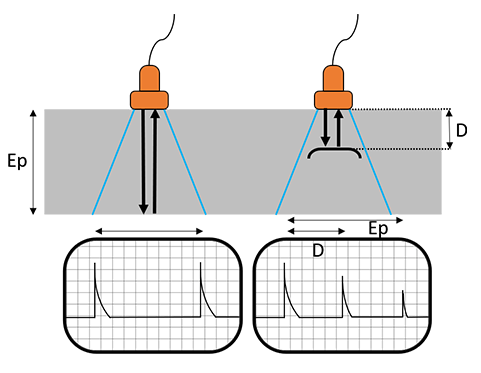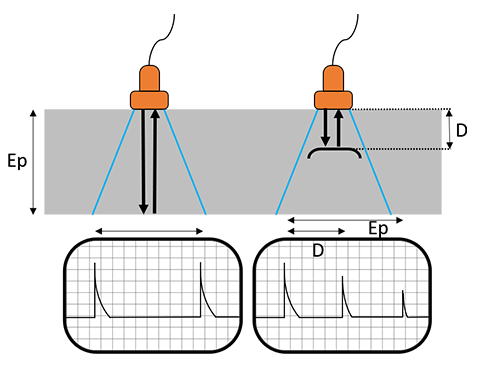 Schematic layout of Eddy Current inspection 
In Eddy Current inspection, electrical currents are generated in a conductive material by a changing magnetic field. The strength of these Eddy Currents can be measured. Material defects cause interruptions in the flow of the Eddy Currents which alert the operator to the presence of a defect or other change in the material. Eddy Currents are also affected by the electrical conductivity and magnetic permeability of a material, which makes it possible to sort some materials based on these properties.
Schematic layout of Ultrasonic inspection
In Ultrasonic inspection, high-frequency sound waves are transmitted into a material to detect imperfections or to locate changes in material properties. The most commonly used Ultrasonic testing technical is pulse echo, whereby sound is introduced into a test object and reflections (echoes) from internal imperfections or the part's geometrical surfaces are returned to a receiver.

Through its products and its remote assistance, Contrôle Mesure Systèmes provides, all over the world, quality and productivity NDT solutions for industrial applications in non destructive testing